About Flatirons Private Investigations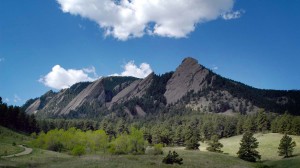 Flatirons Private Investigations is a Colorado based private detective agency established to provide investigative services to the general public, businesses and law firms. We are fully licensed to do business throughout the state. The company was founded to fulfill a need for quality client-oriented investigations in the private sector. F.P.I. is large enough to offer services throughout the state of Colorado, but small enough to maintain tight control of every case from a central office. We work with a network of licensed investigators who are familiar with our standards and adhere to our investigation policies.
Kyle, the owner of Flatirons Private Investigations, is a retired Military Intelligence officer with over 20 years of Intelligence, Surveillance and Reconnaissance experience and has conducted intelligence collection in the Middle East, Oceania and Asia. He continues to conduct surveillance and surveillance training for the Department of Defense in the western United States and holds a SECRET clearance. He earned a Masters in Aeronautical science from Embry-Riddle Aeronautical University, several pilot ratings and speaks, reads and writes Arabic and German. Kyle is a also a graduate of The Private Investigators Academy of the Rockies.
Aaron is the Lead Investigator for the Flatirons Private Investigations office in Southern Colorado. He brings a wealth of experience to FPI investigations. He is a former Department of Defense Employee with 12 years of experience in Workers Comp and Accident Investigations; Electronic, Credit Card Fraud, External and Internal Theft Investigations, Covert and Overt Surveillance installation and monitoring, Interviewing and Interrogation.  While working with the DOD in the Middle East, Texas, New Mexico and Colorado, he served as the organization Anti-Terrorism Officer, Occupational Health and Safety Inspector, and Environmental Inspector.
World Class Solutions to Uncommon Problems