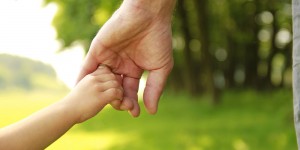 A Parenting Time Investigation, or Custody Investigation, is usually conducted as part of assisting a father or mother with parental rights, parenting time schedules, shared custody or other parental rights. Many of our clients in Colorado are parents who wish to increase the amount of visitation time they have with their child and fear that the other parent is either not with the children or worse, is engaged in some type of inappropriate behavior in the presence of the children.
You know the other parent only wants to avoid paying child support and doesn't care about your child. How do you prove it?
Parenting Time Investigation – What do we do?
We regularly follow the unfit parent while they have scheduled parenting time and document their activities through photographs or on video. As they say, a picture is worth a thousand words and a video of what your ex is really doing with your children will be worth a million words to a judge.
Background Investigations – Often in child custody disputes and parenting time court battles, it helps to know about the background of your child's other parent. Things like arrests, civil litigation, personal protection orders, true financial condition, alcohol and substance problems and more can be of great benefit when fighting to enforce your rights and to protect your children. During a parenting time investigation we take a look at all of these things.
The parenting time investigation may consist of separate interviews with each parent.  This will give you the opportunity to present issues and concerns about your child(ren) and the other parent. Sometimes we make a home visit to inspect your home and living conditions.  Observing parent/child interaction will be done if we or the courts feels it is necessary.
We may talk directly to school personnel, day care providers, social workers, therapists and other individuals and/or professionals who have been involved with your family.  The judge may also ask to evaluate the mental state of each parent.  Psychological, drug and/or alcohol testing may be requested.  The evaluations require the specific expertise of a trained professional whose report may be incorporated into the child custody investigation or submitted separately to the court.
Important information on Parenting Time in Colorado
Other Terms Used for this type of investigation – Parenting Time Investigation | Custodial Investigation | Custody Enforcement Investigation | Custodial Surveillance | Visitation | Visitation for Father | Rights of Father | Parental Rights | Shared Custody | Parenting Schedules | Unfit Parent | Parental Rights